YOUR COMPANY GROWTH PARTNER.
We attack your marketing challenges from 360 degrees. You may not have a Chief Marketing Officer or VP of Marketing. But you have Moxie.
We are dedicated to empowering our clients to grow their business with unwavering assurance. We want you to think of us as your growth partner. Count on our team to provide steadfast support to you, your employees and your business. 
Sales and marketing are connected and our approach is holistic. Engaging in random digital marketing endeavors without a coherent strategy can be a costly waste of time. We help ambitious companies stop doing random acts of marketing and are known for drastically changing the sales and marketing landscape for our clients with our proprietary process, the Moxie Factor.
Moxie Brands is a woman-owned boutique sales and marketing consultancy powered by an award-winning full service creative agency, photography and video production house.  We combine business consulting, branding, sales and marketing strategy, sales organization development and creative marketing services; ensuring tangible growth outcomes for our clients.
We are not a digital marketing agency and we don't create "one-off" marketing assets for companies, because that doesn't move the needle.
Like many agencies in the marketing space, we're good at a variety of things related to creative marketing but we have chosen to stay true to helping a certain type of company, exercising discretion in selecting only suitable projects and clients where we can work together for a minimum of 8-12 months. We like to win and we need to know we can deliver a successful outcome; and the reality is, sales and marketing outcomes take more than 30 days and we like to be there to see it!
There is indeed a secret framework that enables rapid growth. We have a formula and it's proven.
Our clients have been known to stay with us for years, experiencing year over year 2X to 10X growth and we are here for it. 
We also work with ambitious founders who have a bandwidth issue. Whether you're a startup or a business ready to tackle new areas of the market, you might feel like your biggest struggle is: 
• getting clear about where to put sales and marketing efforts
• finding the right people, and 
• having the time to teach them and coach them into new positions (and know you'll see a successful outcome).
As a result, you're over extended and facing burnout. Your current team isn't getting you where you want to go and you're just not growing. Sound relatable?
You need a fractional Chief Marketing Officer, a dedicated brand manager, and a team of sales and marketing people who just GET. IT. DONE. And building that powerful growth machine for you is exactly what we do.
Building Brands That Make People Want to Work
We immerse ourselves as part of your existing team and develop the go-to-market strategies and systems you need in place to generate rapid growth. The first step? Brand Clarity and dynamic sales presentations. 
Imagine the confidence that comes from knowing exactly who you are and what your brand stands for.
Envision a sales presentation and pitch that's more powerful than an in-person meeting with you (it's possible!).
And picture an army of fiercely loyal brand evangelists, ready to spread your message and drive your business forward. It all starts with brand clarity - and for more than a decade our team has helped companies like yours build the kind of brands and companies that make people want to get out of bed in the morning. 
Building Teams That Make Things Happen
The second step? A key factor in any company's growth... People and processes. 
If you found yourself here, you're looking to grow your opportunity pipeline; and you're ready to have a solid team around you.
Sure, you could build the right team on your own, but you want to get there... faster.
Some clients think of us as the source of a turnkey sales and marketing division for the company. If that's what you need, we can build it.
Together we attract, hire, onboard and coach the future leaders in your organization. If this all sounds too good to be true, don't worry. We have case studies we'll gladly share.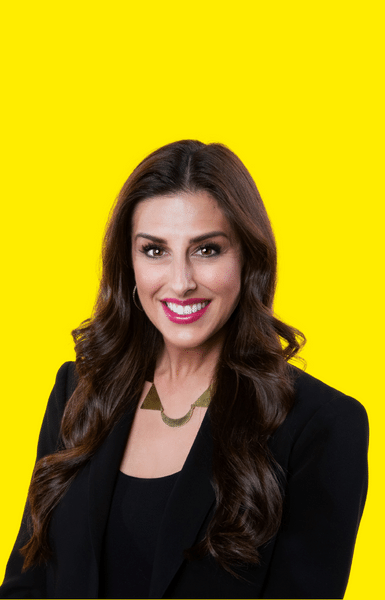 ANGELA ROBBINS
Founder & CEO
---
"Passion Produces Profit and BRANDS Spark Passion."
A Letter from Angela Robbins
Founder & CEO, Moxie Brands
I launched Moxie (True Moxie Studios) 15 years ago as a boutique creative agency and photography studio. Time gave me some incredible life and business experiences which led to the relaunch of Moxie Brands with a different mission: to work with companies as a growth partner.
The new goal? To guide companies while they build a strong brand identity, a revenue driving team, and together, we drastically change the sales and marketing landscape within a matter of months.
My passion is crafting the transformation – watching people and products become BRANDS. And I firmly believe that building a brand is about people. When you get the right people, in the right positions, and give them a brand worth showing up for everyday... you can accomplish just about anything.
That's the magic. That's when companies take off.
I always say "your business can't wait to become a brand" ... and it's true!
Brand Clarity is at the center of a growth strategy. Companies that build brands have something we call "brand equity" which increases the value of the company for all the stakeholders.